We have all, at a certain point in life come to the cross point where we had to either let go dreams or postpone them, due to the fact that we didn't have adequate monetary resources at the time. This is one of the main issues faced globally by the average millennial who has just started their first steps into social life.
Studies have shown that millennials have a tendency to put off key foundations of life such as moving out and home-buying, proper medical procedure and even delaying of career goals due to financial limitations, mostly which resulted in lack of money management. Unlike their parents of the generations before, the cost of travel, education and living have increased substantially and millennials have to balance these staggering expenses while simultaneously planning and saving for their future life.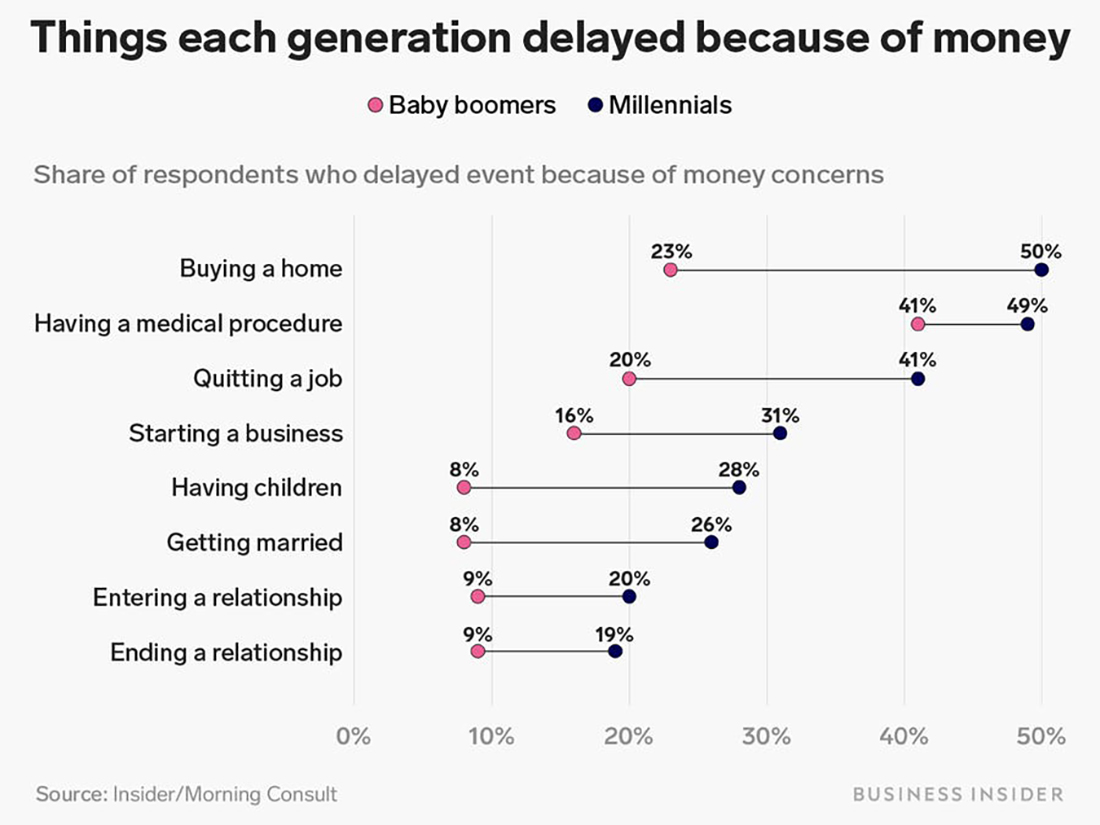 Source - businessinsider.com
However, even if millennials have a late start on their lives than their parents, they do have one thing that the generations before didn't have; better savings methods in the form digital solutions.
FriMi, as you know brings to you the convenience of savings right from your fingertips as a method of smarter banking. With an attractive design and up to date technology, FriMi helps the generation of millennials to begin their first steps into a lifestyle of smarter savings!
Our unique savings pots product lets you do exactly that, it lets you open 5 other sub-accounts which will allow you to plan your short term or long term goals by organizing your income according to your goals. Also, adding to the list of savings features is the FriMi Fixed Deposit, an online fixed deposit account that lets you invest in your money for your long term ambitions from within the app itself!
Hop on board the FriMi bandwagon and start saving smarter today!