FriMi's Master Debit Card allows you to pay for all of your purchases not only in Sri Lanka but also around the world and you can withdraw money from any LankaPay ATM islandwide.
It's fresh vertical style will definitely suit your style.
What are you waiting for?
Don't miss out on the full awesomeness of FriMi
Request your FriMi Master Debit Card Today!
All you gotta do is,
Step 1. Click on the hamburger menu
Step 2. Click on the "Help" section
Step 3. Click on the "Reach Us"
Step 4. Type 'I want a Debit Card' and send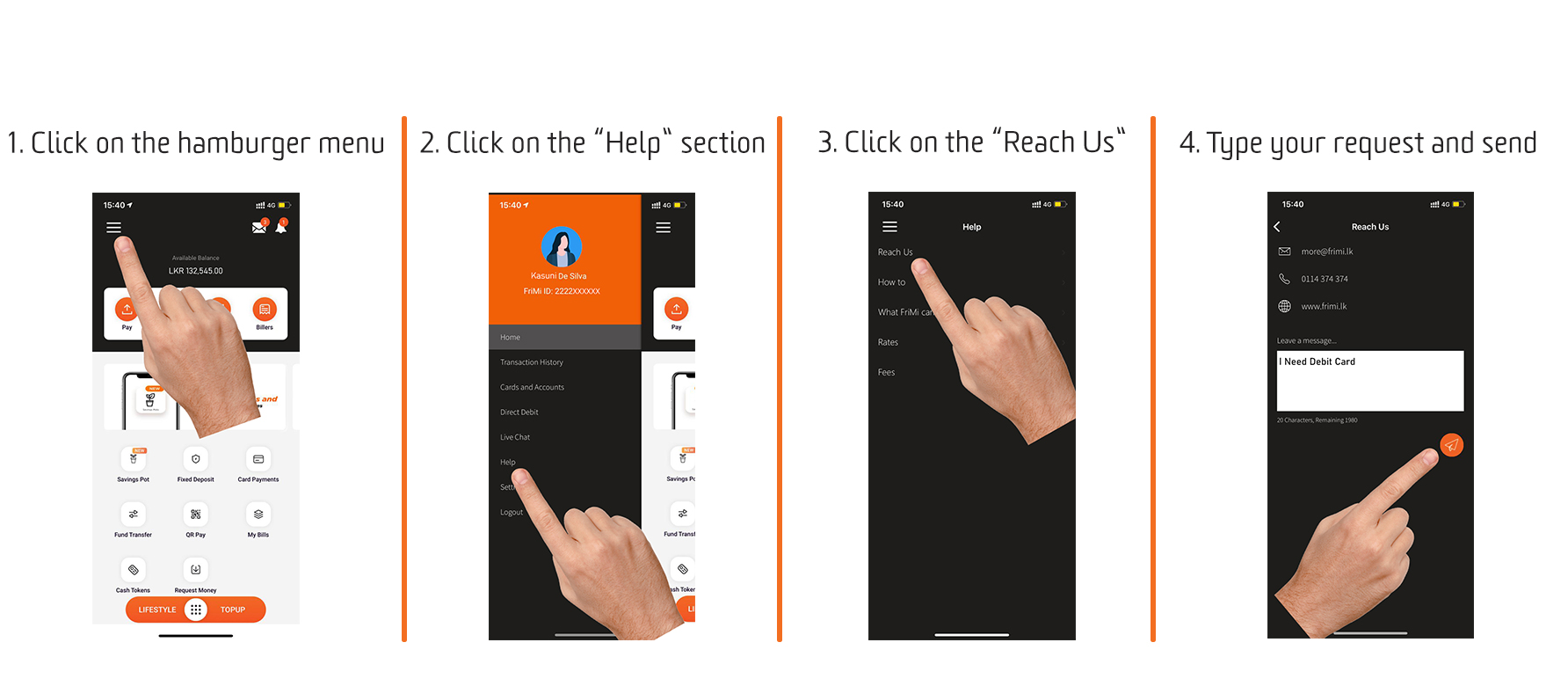 The all new FriMi vertical card is available now.